I write despite being a worried writer and an anxious person.
Over the years I have developed tricks and techniques to help me to get my work done, and through interviewing wonderful authors on the Worried Writer podcast, I gained further insights and confidence.
I decided to put everything I had learned into a book, in the hope that it might help other worried writers, and it is available now!

The book is available in all major online retailers, including






The audiobook (read by me!) is also available: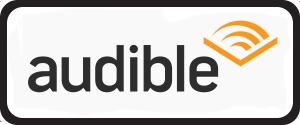 You can also buy the eBook direct from the Worried Writer!
Praise for Stop Worrying; Start Writing: How to Overcome Fear, Self-Doubt and Procrastination
'Inspiring, comforting, warm and wise. Both new writers and established authors will find something helpful here.'
Keris Stainton, YA author.  
'The best book on writing and productivity I have read in a long time. It tackles the fear and self-doubt we all feel when it comes to our writing in such an engagingly honest way, that there are times when I was laughing aloud because here was someone who truly understood. Written with such heart, Sarah, in her characteristically kind, and gentle way that listeners of The Worried Writer podcast have come to love and appreciate, offers solid, actionable advice that will inspire you to approach your writing with enthusiasm and renewed determination!'
Lily Graham, author The Cornish Escape and The Summer Escape
A must-read for writers, wannabe writers or anyone interested in the written word…

There are a lot of books out there offering advice to writers but Sarah Painter has created something unique with this fantastic guide. She knows how writers worry, she gets the anxiety of exposing your precious work to the world, the fear of failure, that nagging sense that you're not good enough. In this engaging, wise and funny book she uses her own considerable experience and that of other authors to reassure and advise fellow writers on how to overcome their fears and strengthen their resolve.

One of my favourite parts recommends recruiting a pet dragon (or similar imaginary friend) to represent your writerly anxiety. By acknowledging your anxiety dragon as something which is trying to protect you from the evils of the world (bad reviews, unhealthy comparisons with other writers etc.), you can accept it as part of the process, pat your dragon on the head, dismiss it and get on with the proper work of writing. I shall be adopting a dragon with immediate effect.

Overall, this book is an absolute gift, not just for writers but for anyone interested in writing and the writing process. Whenever I start to write a new book, I re-read Stephen King's 'On Writing' (a book which Sarah also recommends in her invaluable suggested further reading list) and I shall also be re-reading Sarah's book too. If Stephen King is your writing godfather then Sarah Painter is the writer's best friend – kind, honest and full of wisdom.

This is a welcome addition to the writing reference library and I can't recommend it highly enough.
Annie Lyons, author of Not Quite Perfect and The Choir on Hope Street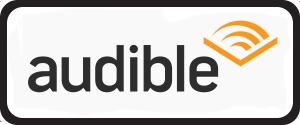 Buy the eBook direct from the Worried Writer!